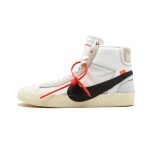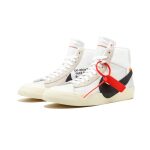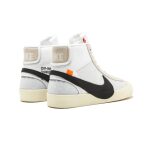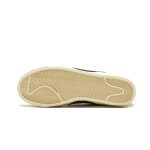 NIKE MID BLAZER OFF-WHITE"THE TEN"
€1.695,00 – €1.700,00
Buy this product to earn up to 1000 Yzydealer Loyalty Program Points.
It does (almost) no longer need to be presented. At the end of summer 2017, Virgil Abloh, former collaborator of Kanye West and Don C for Donda and creator of the streetwear brand Off-white, announces its expected collaboration with Nike and circulates the first images of the pairs: 10 Nike icons, revisited and deconstructed.
Among them, the Nike Blazer quickly found itself at the forefront of the scene: wearing an oversized comma that broke the pair's silhouette and white tones, it quickly became one of the most popular pairs in the collaboration and made us see the Blazer silhouette with a much better eye.