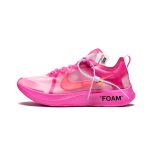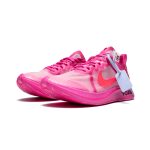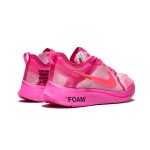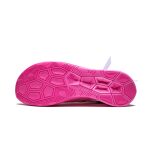 NIKE ZOOM FLY OFF-WHITE PINK
€495,00
Buy this product to earn up to 495 Yzydealer Loyalty Program Points.
Nike and Off- White are back to give us the latest declinations of the iconic collection "The Ten".  After a first work on the Zoom Fly , Virgil Abloh and Nike give this unique silhouette two new colors: Black Silver and Tulip Pink.
With its light and aerodynamic architecture, the Zoom Fly Tulip Pink is distinguished by its flashy colors. With a canvas declining several shades of pink, a translucent and a fluorescent, this pair will not go unnoticed. For the details, Off- White and Nikebrandings are noticeable with their black colors. The orange rectangle and the zip tie finish the design of the pair.