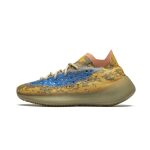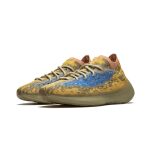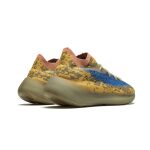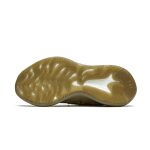 ADIDAS YEEZY BOOST 380 BLUE OAT (NON REFLECTIVE)
€295,00
The Yeezy 380 is the most fashionable silhouette of the year. Available in the following colours Alien then Mist, Kanye West and the German equipment manufacturer unveil a more lively version for the summer, we discover the Yeezy Boost 380 Blue Oat !
The Adidas Yeezy Boost 380 Blue Oat (Non-Reflective) presents a seamless PrimeKni baset , specific to the 380 editions. There is a mix of orange shades et blue et small perforations on the sides of the pair. The beige laces et the thick sole with Boots technology completest this iteration.
Planned for the summer season, this edition of 380 seems to be perfect to conquer the hearts of the public by combining trend and optimal comfort!