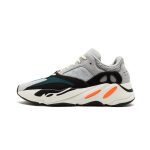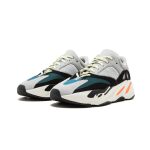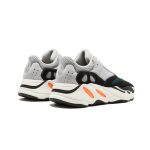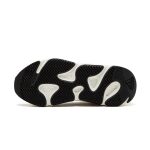 ADIDAS YEEZY BOOST 700 WAVE RUNNER
€525,00 – €695,00
Buy this product to earn up to 695 Yzydealer Loyalty Program Points.
Sizing: Small size, take a ½ size larger than your usual size.
The design of the Yeezy Wave Runner 700 is unique, a bit like the kind of sneakers you love or hate. If you are on this page, we can guess that this sneaker does not leave you indifferent.
Composed of a grey canvas upper and Blue Suede, the Yeezy Wave Runner 700 is distinguished by its reinforced sole, embellished with orange notes and clear yellow laces.
Pre-order output on Yeezy Supply during the unveiling of the Yeezy Season 5 and delivered during the month of November 2017, this silhouette took a few months before convincing the streetwear universe.
Today it is out of stock literally everywhere, we no longer count the number of people who bite their fingers not to have placed order on the site Yeezy Supply at the time of its release.