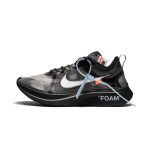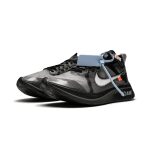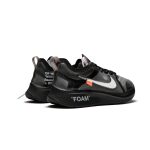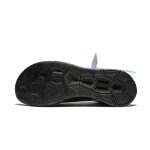 NIKE ZOOM FLY OFF-WHITE BLACK SILVER
€495,00
Buy this product to earn up to 495 Yzydealer Loyalty Program Points.
Nike and Off- White are back to give us the latest declinations of the iconic collection "The Ten".  After a first work on the Zoom Fly , Virgil Abloh and Nike give this unique silhouette two new colors: Black Silver and Tulip Pink.
It is with its unique aerodynamic design that the Zoom Fly stands out. In its BlackSilver version, more discreet than the Tulip Pink, the structure of the model is based on a black canvas. Stealthy, the dark aspect of the pair is contrasted by touches of light grey and anthracite grey. The Swoosh attracts the eye with its white colour, just like branding. Off-White. The orange rectangle and the zip tie specific to the creations of Virgil Abloh.