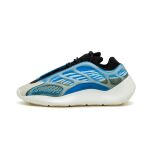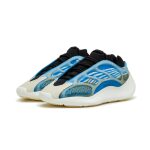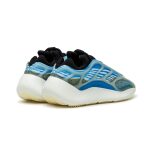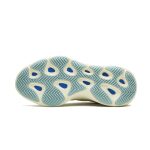 ADIDAS YEEZY BOOST 700 V3 AZARETH
€395,00 – €445,00
Kanye West continues to innovate with an exclusive colour for its latest silhouette: the Yeezy 700 V3.
The Adidas Yeezy 700 V3 Arzareth takes up the design of the Azael with a white cage glow in the dark. It stands out from the first version with a blue Primeknit upper. As always, there is a white sole with EVA technology and a white gumsole. A perfect summer colour for the season.
This new version will delight fans of the 3-band brand and the Chicago rapper, to be discovered soon on Wethenew!